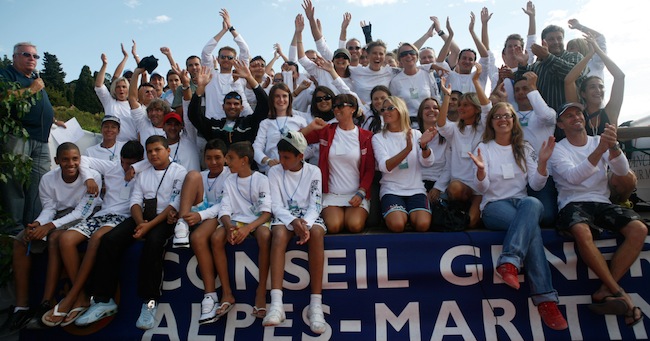 Association Loïc Leferme
"The association loïc leferme was created in haste after the disappearance of Loïc."
After a brainstorming 60 friends, in summer 2007, we defined the foundations of the association, sports in nature, commitment, exploration and transmission.
In September 2008, there is the "Freebluetour" a great day tribute, and from October 2008 to September 2010, there is "Children of Freebluetour". And now and since September 2007, on the initiative of Marc Counil it there annually at the end of the summer swimming in a sea to meet all together and think about Loïc, the "loïc leferme Tribute - Freebluetour" ...
From 2015, we will make an annual sea cleaning funds and awareness to the public on human waste in nature, with Surfrider Foundation The Surfrider 06 ... To be continued ...