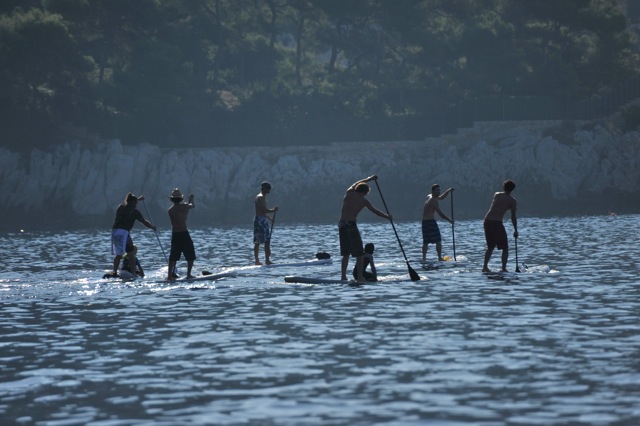 ©Val Leferme
Freebluetour
The Freebluetour is the element founder of the association loïc leferme designed by Marc Counil his friend. This is for participants to complete a distance at sea about 4 km swimming, swimming with palm, paddle, kayaking ... It's held every year (except 2012). This is a friendly race based on the pleasure of being together on and in the water: the best way to pay tribute to Loïc.
23 September 2007:
Premiere of "Swimming to Loïc ..." Loic's Friends pay tribute to him by swimming as did his training for Loïc, around Cap Ferrat in the wilderness a long distance ... 4 km 400 in 1:03 in the first.

25 swimmers from: swimmers, without fins, with fins or monofin, the freedivers, friends, all to commune with the elements and friendship ...
Pictured first two ... Bermond Alexandre (no palm) and Guillaume Nery (mono) at 1:03
Le 17 octobre une nage en mer entre amis pour penser à Loïc à 10h à St Jean Cap Ferrat...
August 17, 2013 ...
A beautiful day with a route arriving at the Fosse ...