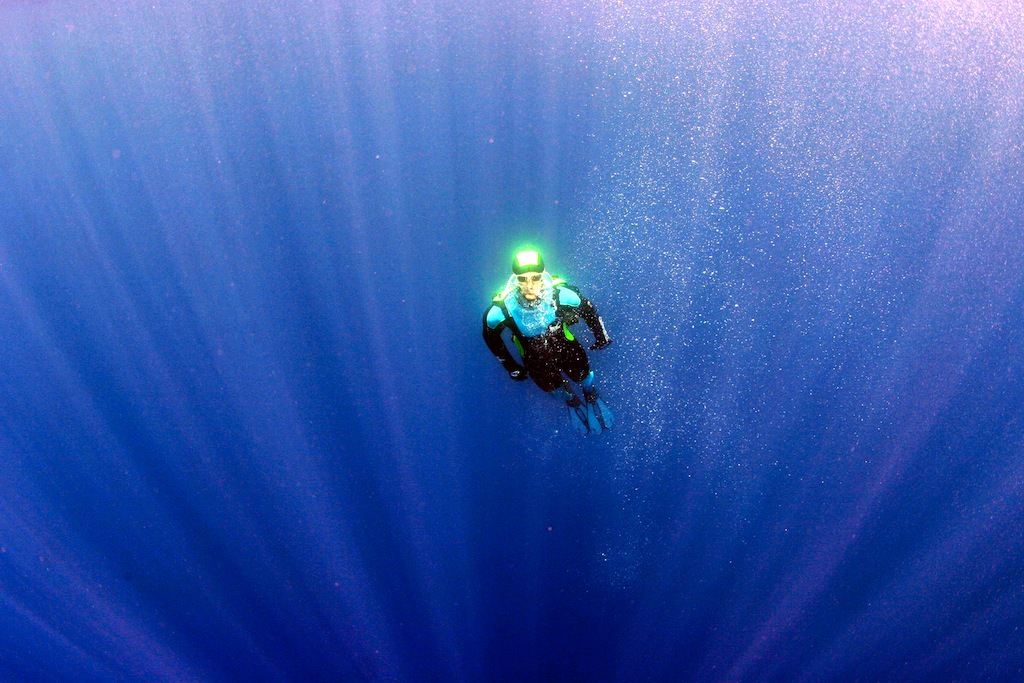 Franck Seguin
photographer
"The first time I met Loïc he had a blond baby hanging from his neck, his son Noé. I learned later, he was accompanied by Val his wife and Ines her daughter. Later it's always in this way that I see it: the family.
Several months ago, I had called to offer him to work with him. Apnea and freedivers intrigued me a lot, especially since I had just a few pictures with Umberto Pelizzari (another great name of apnea) for med club. Loïc was amazing in more ways than one: it was a deep diver, a no-limit. Having read his book, I was awfully brave of him to dare to engage in this way. But it was a negative response because it was working with another photographer and ""I am loyal to my staff,"" he said. Meanwhile, I made contact with Pierre Frolla, free diver renowned and it's with him that I went fully into the blue of the men with a photo in black and white issue.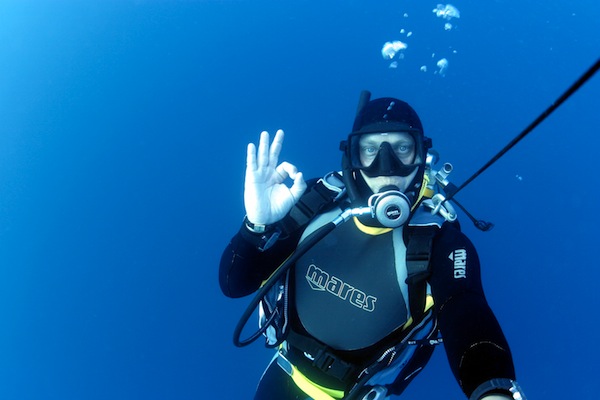 But that day, it was Loïc I had an appointment to show him my book and expose him my project. It was now free from any commitment and we can start working together. Three months later, so I was in Nice, then we entamions a rich collaborative images but also of a beautiful friendship that would last 4 years.
This relationship was unique in that beyond the natural affinity that we discovered we were both from Dunkirk, born in the same clinical Villette Malo-les-Bains and joking it was claimed that we had the same room except that I was 10 years older than him!
With Loïc, we have quite innovated in apnea picture, I think we were among the first if not the first to work with digital equipment underwater without flash free. I came with mini scenario, we took the boat towards the open sea, sometimes with Val, his wife, and we realized the images I had submitted in the form of sketches. Ditto at its record attempts I was the only photographer allowed under the water for the exclusivity of its performance. He did photos with me and he was the only diver I was photographing. I became a sort of "photobiographe" of his exploits.
Therefore, we have blackened a considerable number of pages of French and foreign magazines. We were a photographer duo / prolific athlete based on trust, respect and friendship! He did not hesitate to confide in more intimate conversations telling me about the difficulties of his past and present life, it was like that, full and frank without hypocrisy or pretense, just natural and honest. We had many reports of projects but also editing that now probably never see the day but pictures exist.
The leader of apnea and the friend are no more, but his imprint is there forever ..."