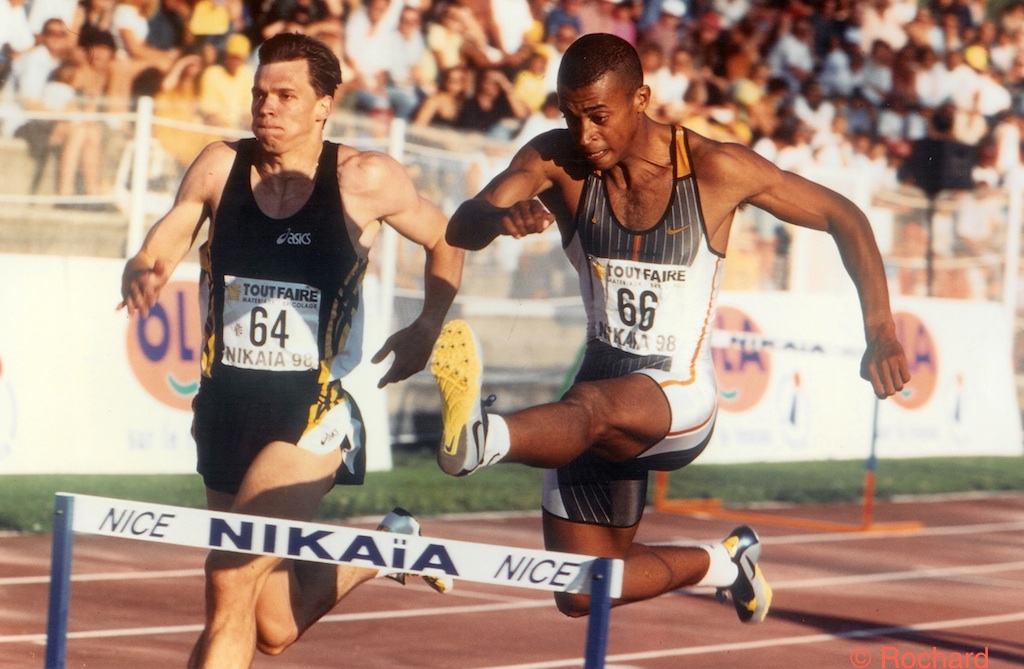 Stephane et Odile Diagana
"Loïc, for us, it was a love at first sight meeting of friendship as we rarely have in life ...It was during the 2nd edition of the "Etoiles du Sport" in 2002 or 2003, at the exit of the famous evenings of the Stars, it was late, it was cold but great couldnt get to leave, to stop to speak...Loïc had a look and an incredible charisma... he returned immediately in connection with its interlocutors ... unvarnished and without restraint without protection...and that night we were the interlocutors...we talked about everything from the design of its sport, the lives of many things...later it was revised to Star Sport. Once home to Nice in his stronghold and twice at home in Charenton le Pont in his somewhat difficult time, a few months before resuming his race for records...we have also seen in these moments his cracks, doubts, and this made him even more endearing... A few weeks before his accident he had been on the phone and he had gone over again in training and the search for the absolute...
For us as Loïc is inseparable from his family, his wife Val and her 2 children. They were an unusual family, engaging, unique in their lifestyle and be with people....Loïc and then it was as a team, his friends, his team...and its solar side that shone upon them all...
One of the strong image that attaches to our memories is Loïc who plays the hamonica... it was strong, he is one with his instrument to feel at one with him in perfect harmony...as he was probably in the water, especially the more deeper...
Finally we have recently lost a close friend, a former champion who was looking for him but the highest heights with his pole and had known the holy grail in Los Angeles in 1984...We thought it was two there have done an incredible meeting because they both had an exceptional personality and sensitivity. They searched every 2 a sort of absolute and also the meaning of life...Briefly fate wanted otherwise. In reality they could not cross but we will see in our hearts meet them and it will be a very good meeting. We are confident that they are well found both up there in the clouds!"