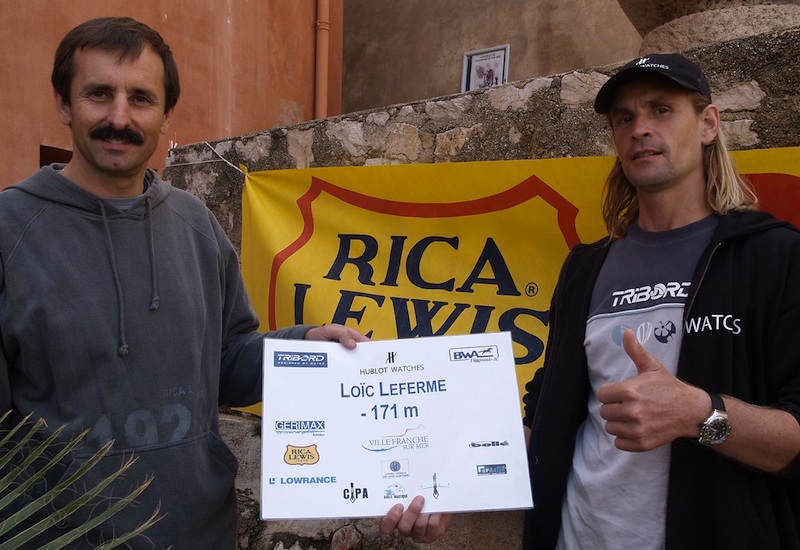 Dominique Lanson

CEO Rica Lewis
Loïc partner from 2000 to 2007

"It was a Sunday of October 2004. I had just witnessed in the bay of Villefranche to the world record no limit to Loïc 171mètres.Immediately I phoned Benedict Eycken, the creator and organizer of the "Etoiles du Sport", asking him to invite Loïc for the demonstration of December. I explained the unique performance, incredible Loïc, a man physical ability which deserved recognition.
Apnea, unrecognized by the media sport, had to be put forward for its family values ​​....
Loïc and his godson, Guillaume Nery, conquered all champions gathered in this end of year in La Plagne were elected the champions of the "Etoiles du Sport" 2004. I must say that with his harmonica Loïc knew vibrating chord with all ... "
I am also proud to have been discovered in a football match Loïc L1 to Monaco who received Nice in 2002: "My first football game for real" he liked to say.
Nice after leading at 3-0 had capsized our heart by winning 4-3.
Nice party with the players in the locker room seemed so remote a picture of apnea that Loïc had eyes all wide ....