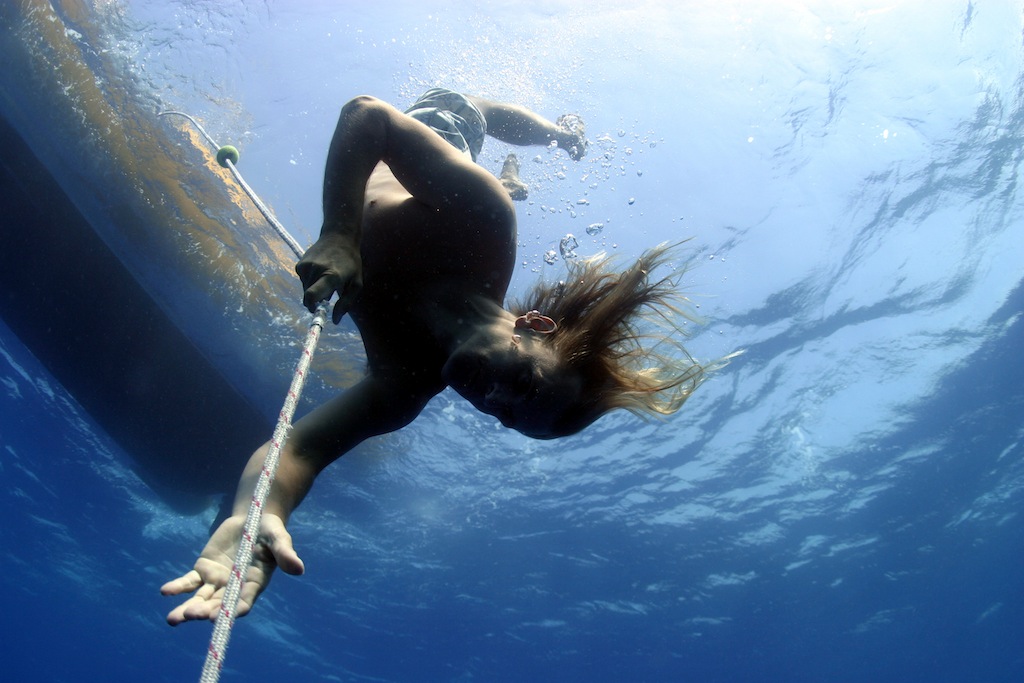 ©Franck Seguin
Welcome to the official website of loïc leferme!
Freediving world record of apnea No-Limit
Co-creator of The AIDA International Association for Development of Apnea
Co-creator of CIPA international diving center snorkeling.
This site tells Loïc career but also evokes his personality and his personal life's way.
We built it with our former group but also new recruits who have the same philosophy.
the first group experienced by Loïc still exists and continues to grow thanks to the energy and creativity influées by a cheerful group of students in the 90 ... and since constantly, new members who love snorkeling and some idea of ​​his practice, joined him.
do not forget all the other Loïc friends, snorkelers and divers worldwide, other french and foreign clubs apnea that convey values, anonymous admirers as Loïc has not affected the world of snorkeling and diving, his curiosity led him to meet many people in environments very different ....
This website is again a collective work. Thank you all!
Val Leferme
Présidente de l'association Loïc Leferme