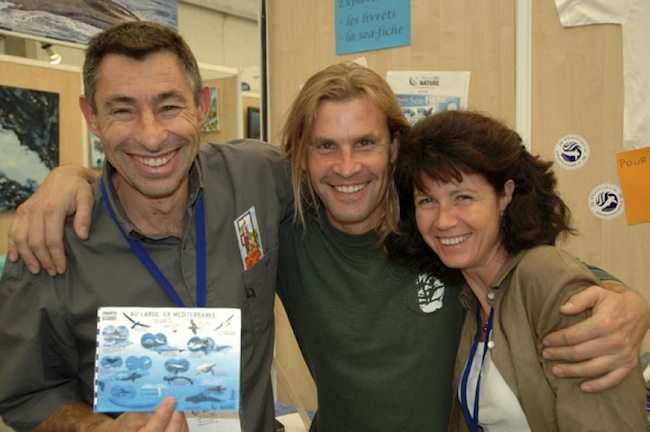 Loïc avec Véronique et François Sarano
François Sarano
PhD in oceanography, professional diver, former research director of the Deep Ocean Odyssey Program, diver, expedition leader and former scientific adviser Cousteau.
"The first time I met Loïc was in May or June 2001. We met with Patrick Berhault, jean galfione. We wanted to build a common project in which everyone would have initiated other to his passion. Loïc apnea, Patrick climbing and especially crossing the Andes "the route of the Incas", Jean perch and athletics and I dive in the meetings of large animals especially the great white shark. The project is cumbersome to drive. The TV not easy to convince, the sponsors even more difficult ... Well, things lying around and are reported each starting in his personal projects. Loïc in his record, Patrick in his crossing of the Alps .... We meet regularly until Patrick accident in 2004. Later raises the possibility of rotating together with OCEANS cachalot.
The day of the accident Loïc, we found ourselves on the water off Villefranche, I was going to dive, prepare him to descend. We arranged to meet to eat together at lunch ... "
"Loic is the love of the water, the freedom to go beyond taboos, curiosity, respect ... and the desire to share. All values we have in common. Meet the lords of the ocean, blue whale, cachalot and great white shark, I often wonder: Loïc How would he approached? I am inspired by her grace and serenity under water. And I am sure that, like me, he would have laughed leaving as these meetings with great wild and free animals are exciting.
These encounters with the great untamed animals are upsetting. They bring great joy and a lot of serenity. That is why it is so important to preserve a wild ocean, unpredictable, that does not meet our aesthetic or commercial criteria. The wild world is indispensable precisely because it eludes us. Unpredictability is the oxygen of our minds!
Today we are 7 billion, we must urgently leave to the wild spaces of freedom. Concretely, we must roll up our sleeves to demand the creation of Calanques National Park going respond to public inquiry or by sending a letter you can download from the website of the association:
Longitude 181 Nature.
I'm sure Loïc will be mobilized for the creation of the National Park Creeks!
Living together 9 billion on our planet Earth, while reserving to the wild spaces of freedom is the great challenge of this century.
And for those who wish to understand how his encounters with our ocean roommates are upsetting, I propose to share some of those that have marked me most."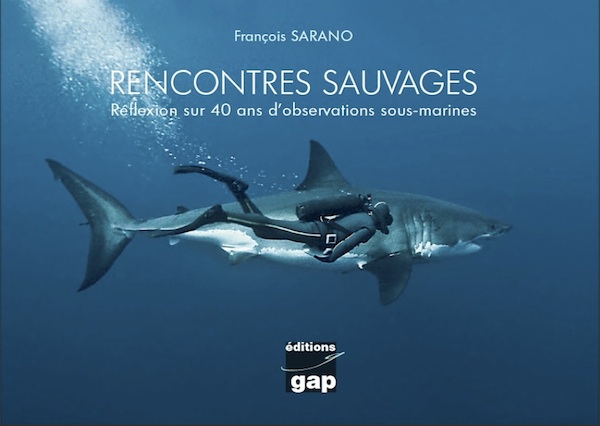 Edition Gap, 19€