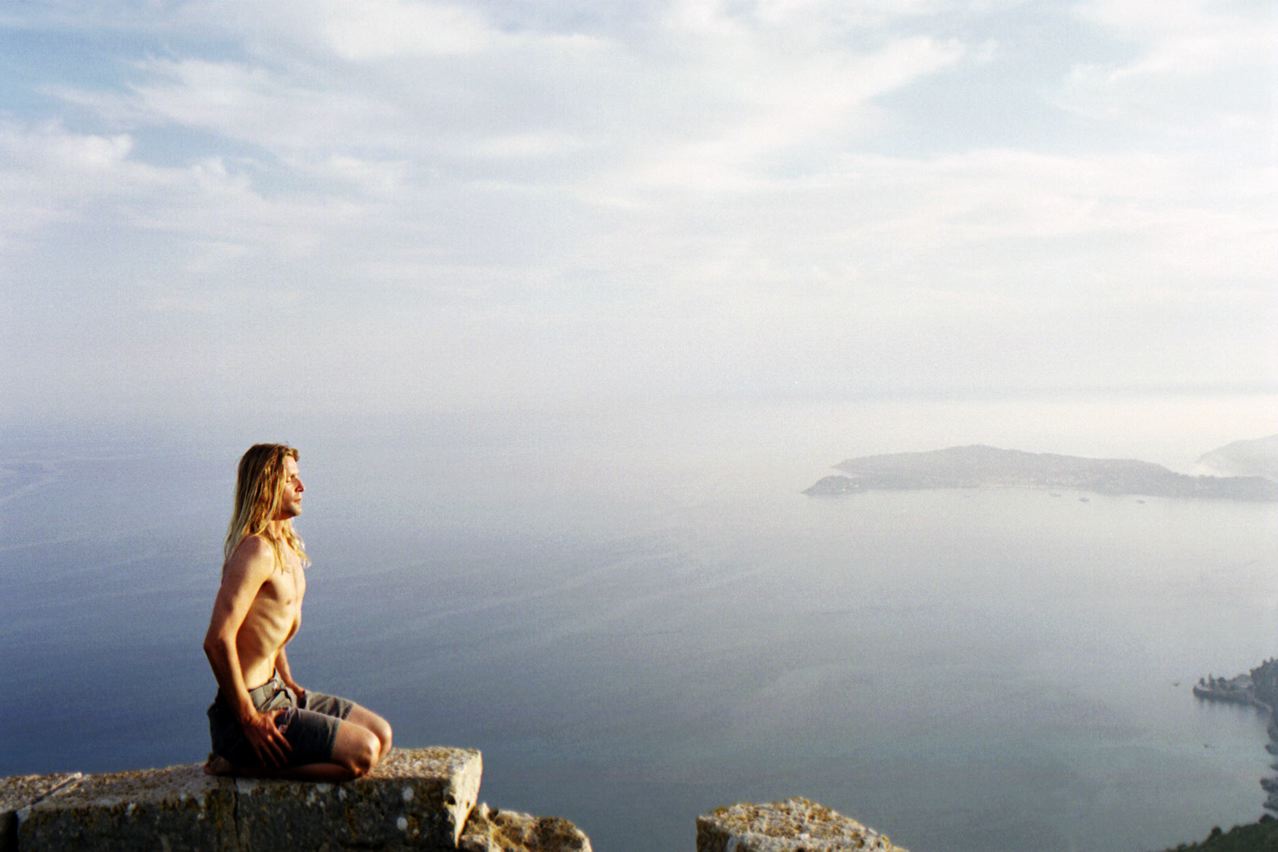 ©Val Leferme
Biographie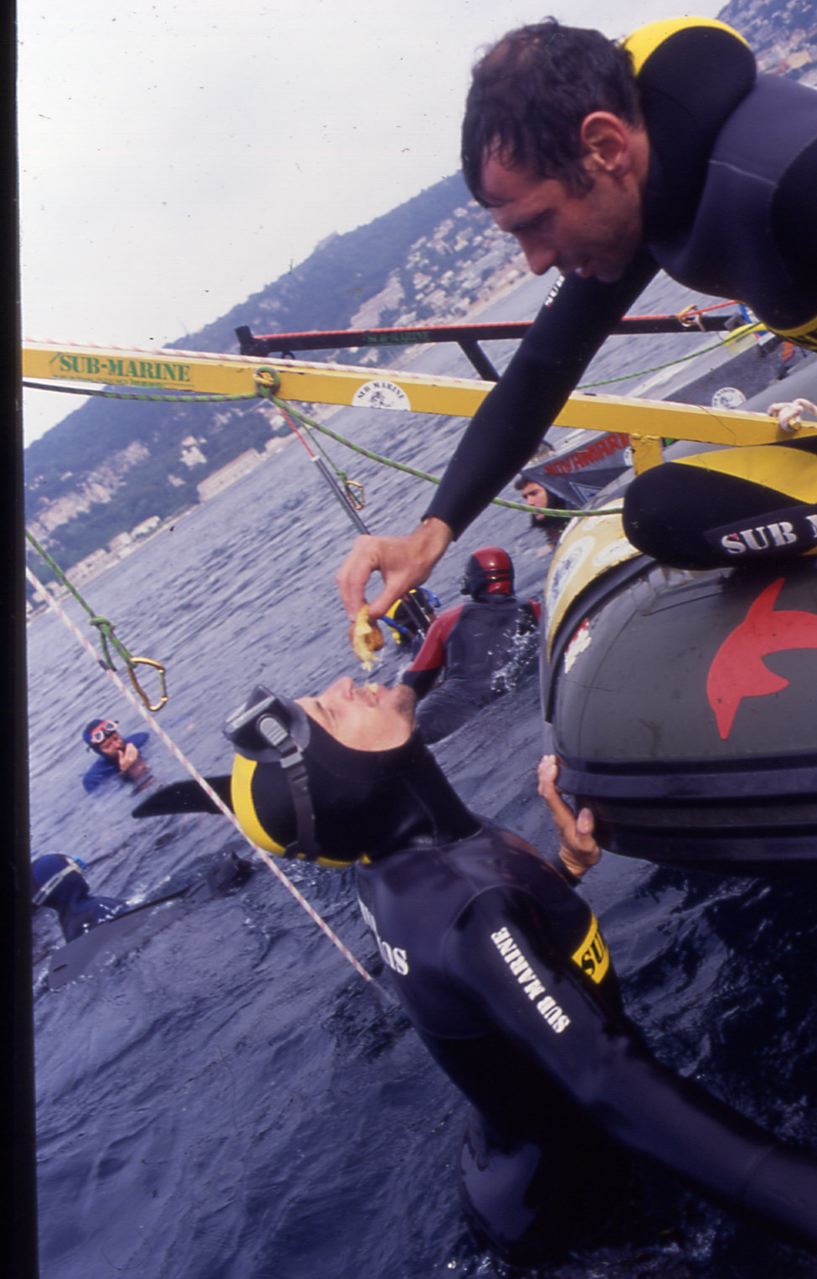 Originally from Malo-les-Bains near Dunkerque, Loïc was born on 28 August 1970. He comes from a swimming family. His grandfather was a national coach and his father a several times champion of France of swimming and Olympic preselected (games of Mexico). Loïc discovered apnea during his sports studies at the University of Nice with Olivier Heuleu student in his promotion (member of the France team apnea from 1998 to 2001 - winner world team Cup in 2000). At the end of his studies, he obtained a master STAPS whose subject was "the climbing flight". In fact the risk in sport is a theme already present in his research. With Olivier they read and read again "Passions of risk" of David Le Breton (a French sociologist, Specialist performances and game starts of the human body that has particularly studied by analyzing risk behaviors.)
Talented enough, Loïc practice mainly rock climbing but also mountaineering, caving and skiing since his teens.
He is very impressed at the time by the great mountaineers as Reinhold Messner. He read "The mountain with bare hands" of René Desmaison. Also climbers like Patrick Edlinger and Patrick Berhault (which will be very close to the last years before his death) and sailors, extraordinary, passionates and unconformist like Bernard Moitessier…
These few fates remain will be essential references in his life and in his research...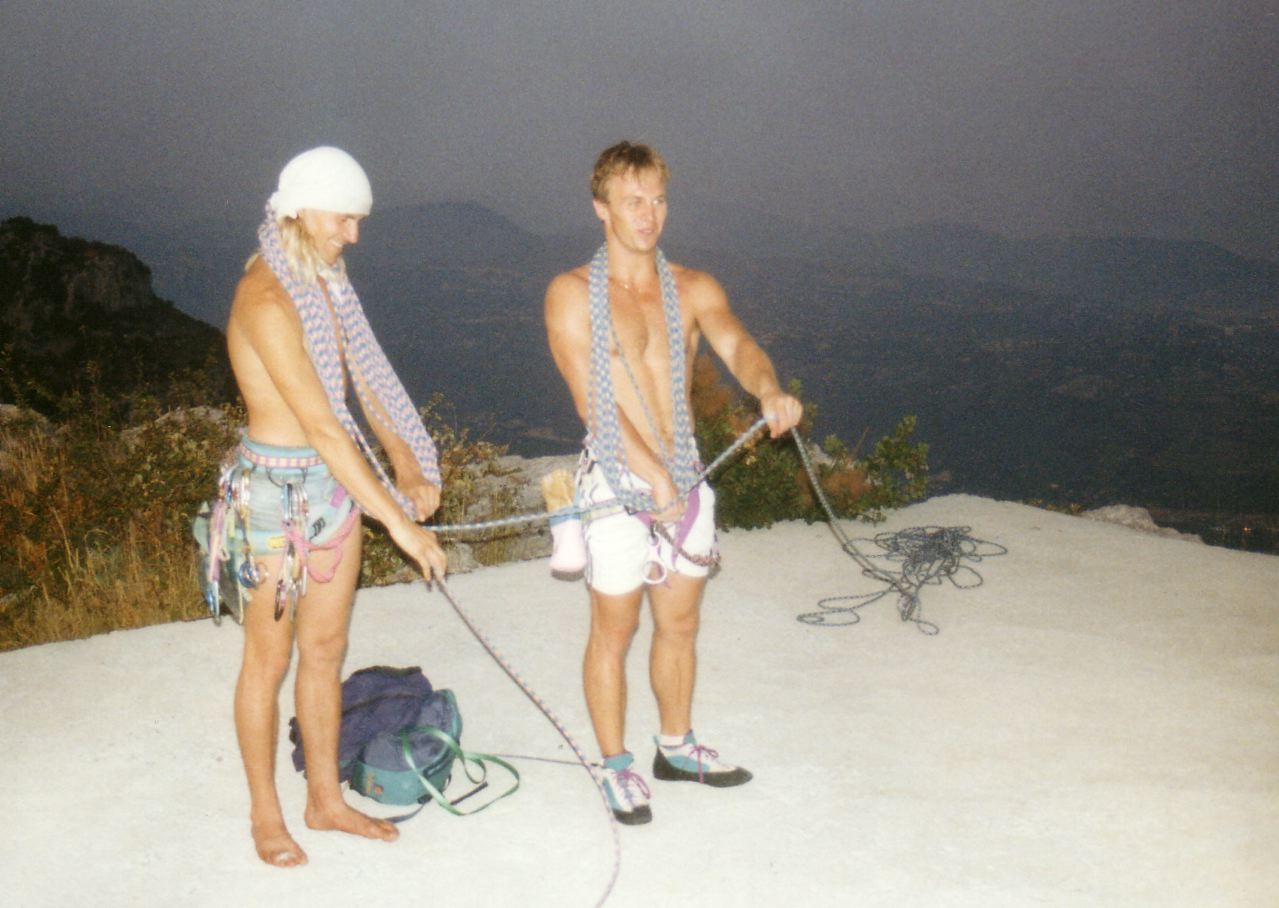 The creation of AIDA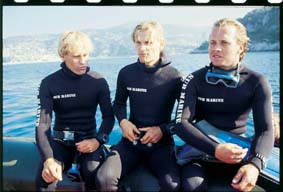 Olivier and Loic practice apnea with Marc Counil co-founder of the Association and co-organizer of loïc leferme FREE BLUE Tour in 2008. They have for teacher Claude Chapuis former world record in static apnea in 1990 , member of the France team apnea, world champion team in 2000 and 2 nd in 2001.
They belong to a group of innovative freedivers leaded by Claude Chapuis. They are the first to organize traineeship for all levels and already using weighted sled. With AIDA (International Association for the Development of apnea) founded in 1992 by Roland Specker, they unite the world apnea with other. Today there is the first reference in freediving... http://aidafrance.fr and https://www.aidainternational.org
They create a series of national competitions, European and international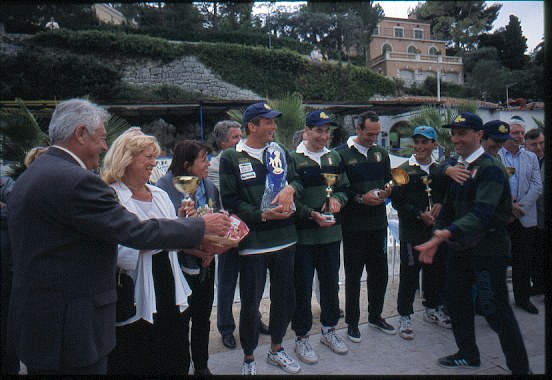 (France Cup, European Trophy, and especially the 1 st World Championships in St-Jean-Cap-Ferrat in 1996).
The group sets up apnea monitors worldwide and develops a dense educational content for the training of future instructors.
Their action allows the democratization of apnea particularly after the sucess of the "Grand Bleu" by Luc Besson. Reference movie that highlighted a rather solitary practice who was considered dangerous for many person...
Records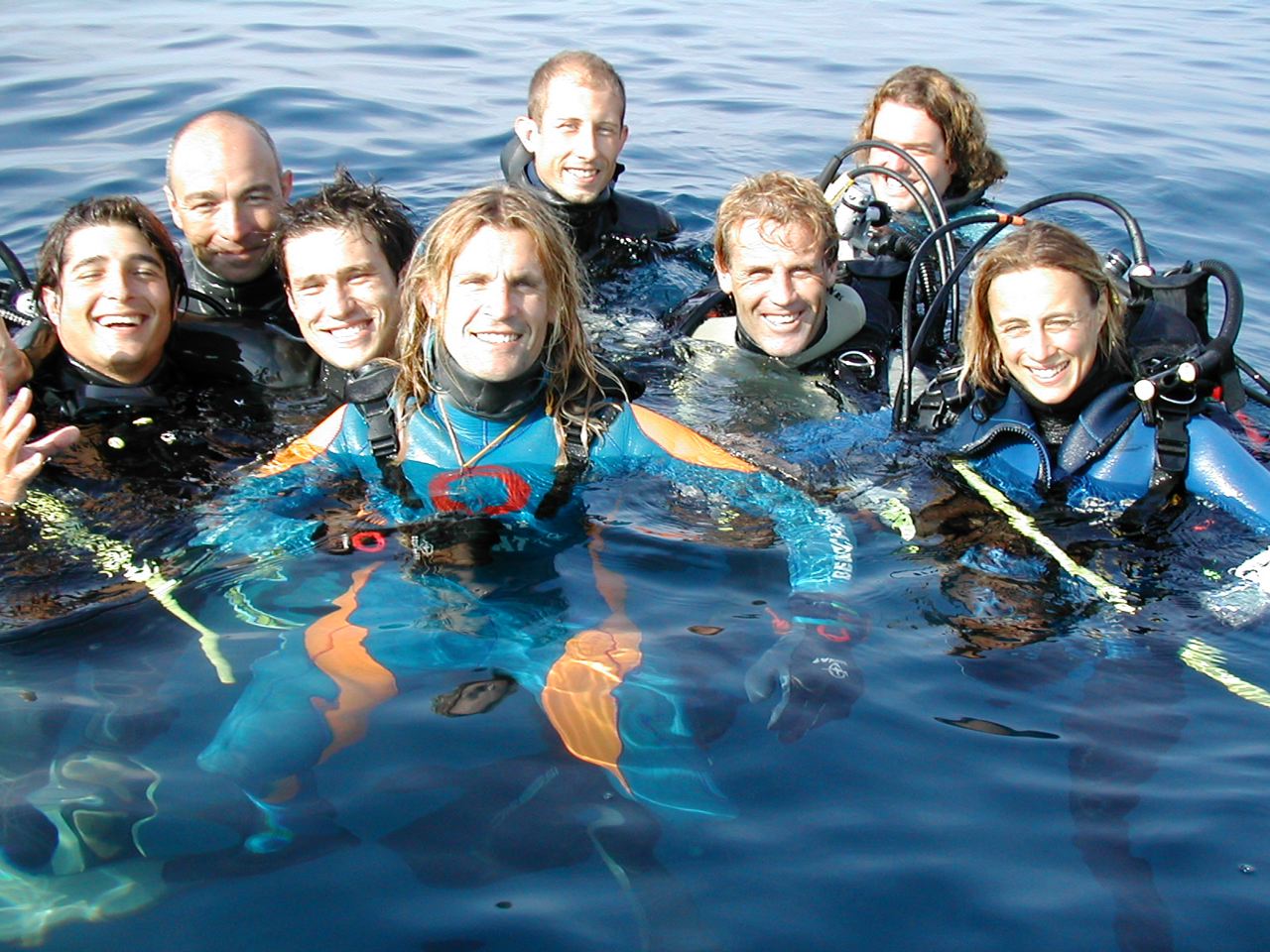 In 'Rade' of Villefranche-sur-Mer, trainings of the group are regular summer and winter. That allowing them to maintain a good level, test apnea in variable weight and the "No Limit" by using the weighted sled. It's the only place in the world where their use it systematically and regularly.
He's the first French after Jacques Mayol establishing a new record of France in apnea "No Limit" to - 118 m in 1998. Loïc began training seriously "No-Limit". Thanks to its facilities compensation he reaches depths near -135m record the world held by Francisco Ferreras said Pipin, the specialist at the time.
Loïc can progress regularly on safe handling thanks to Claude Chapuis which establishes a very strong discipline, motivation and for all serious regarding safety.
During 6 years, it establishes successively apnea "No Limit"
June 5, 1999: -137 m world record
On 22 June 2000: -152 m world record
August 18, 2001: -154m world record
20 October 2002: - 162 m world record
30 October 2004: - 171 meters world record
The basic training of Loïc during the preparation of a record could be extended to 8 months during the year:
Sea training 2 to 3 times per week (deep dive)
Swimming and apnea in swimming pool 2 to 3 times a week
Outdoor activities (climbing, mountain walks ...)
Stretching and relaxation
Breathing Techniques
Bodybuilding Training
And harmonica ...
His training team is essential to him. It's the heart of his life. He symbolically considered as a family. It's thanks to them that he also progressing well in sport and in life : Guillaume Nery, François Gautier, Christophe Lyonnard, Cédric Palerme, Claude Chapuis, Pierre Frolla and many others ! Friends freedivers or not with he created very strong connections.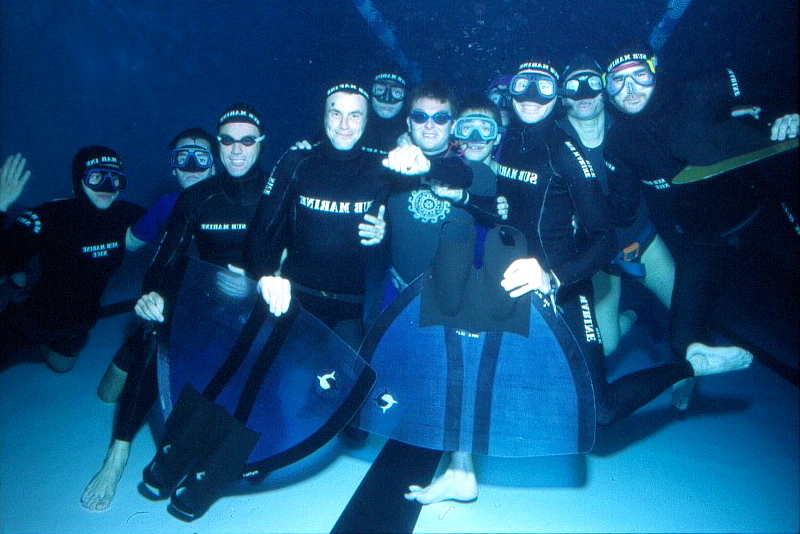 Coach of the french team
While leading a deep freediving career, he closely follows the creation of a French team apnea. He's the coach of the men and women's team in 2000. This team will be present at major sporting events created by the AIDA, World Cups and European competitions.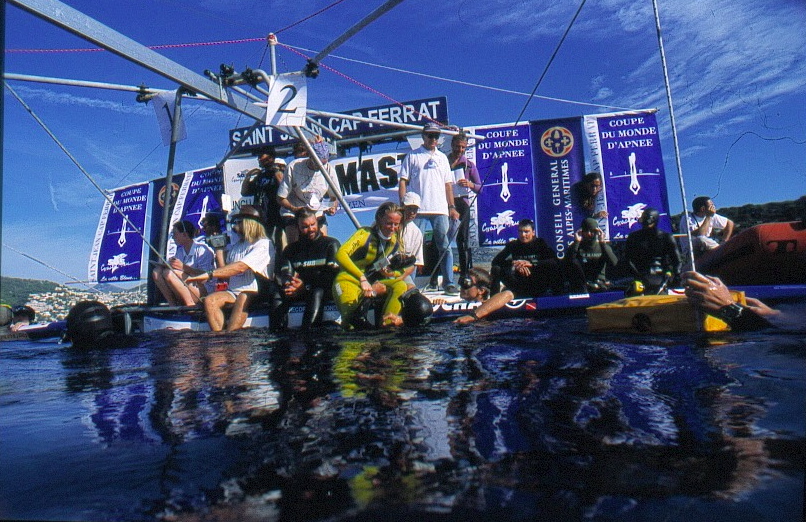 they are successively:
- Organizer of the 1st World Championship in Nice in 1996
- Second in the World Championship in Sardinia (1998)
- Second in 1999 at the international championship of El Gouna in Egypt
- 1st (men and women) after the 2nd World Cup in Nice in 2000
- 2nd men and 11th Women Ibiza 2001 during the third World Championship
- 1st Team in Cyprus 2003
Since a team of France is present at the highest level at all major event of the World apnea.
In 1999, he create the CIPA (International Diving Centre Apnea Nice) with Claude Chapuis and Eric Hoarau which today hosts practitioners worldwide and is an educational reference in the international environment freediving.
www.cipapnea.org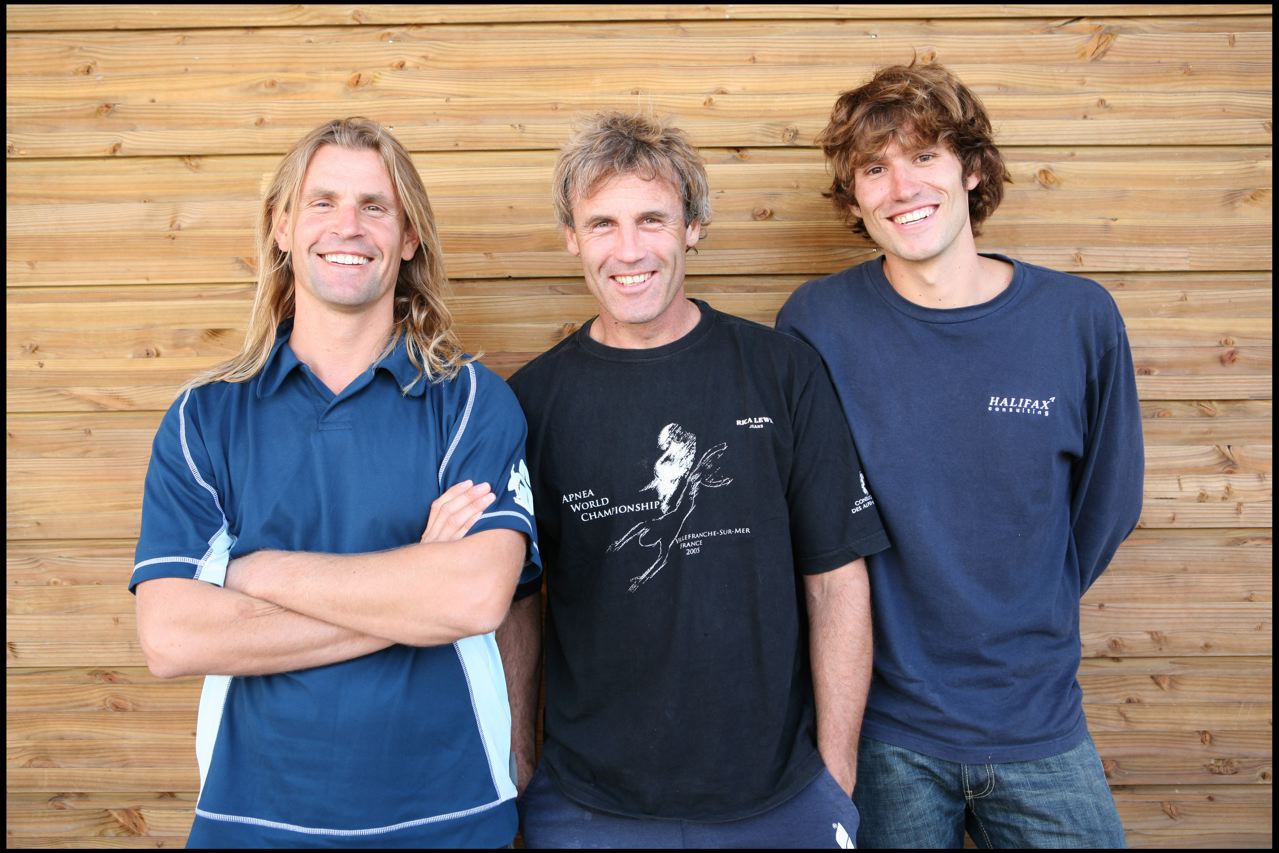 Around apnea
In 1999, Loic will interest trademarks and industrial groups like LUCENT Technologies, BEUCHAT, TRIBORD (Decathlon Group), HUBLOT Watches, RICA LEWIS, LABORATORIES RICHELET.
Some books which he is the subject:
June 2003: « La descente de l'homme poisson » editions Plon
(2004 : Sortie du livre en Allemagne)
2004 : « Hommes Poissons » Robert Margaillan - editions Ouest-France
2007 : « 100 ans d'exploration » Société des explorateurs français - editions Glénat
2008 : « Le mental des champions » Hubert Ripoll – editions Payot rivages
Movies:
2001 « Les hommes poissons » of David Rosanis
2007 « Les chemins de la profondeur » of David Rosanis
2010 « La vie sans air » of Jean François Jullian
He's the subject of numerous articles in the press, media national and international.
He works in various festivals, symposiums where he will meet many sports personalities, journalists, industrialists and explorers.Many become friends or references.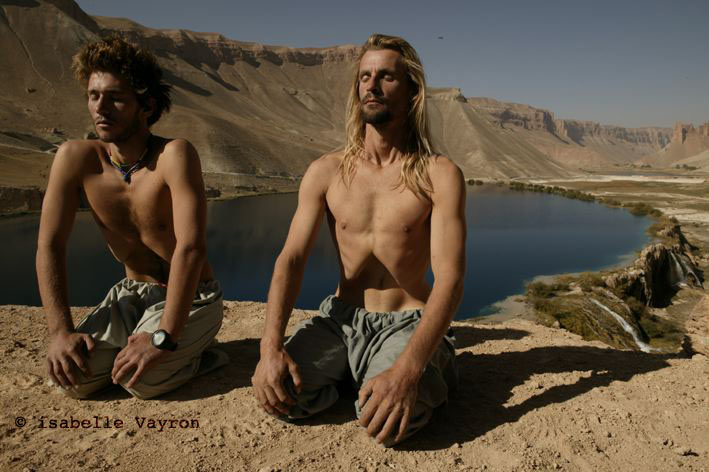 Loïc leferme has, since the beginning of 2003, created an audio-visual production structure InspirationProd. It has several documentary projects as a producer and director.
Like:
- « Bleu Afghan » a 52-minute documentary that has just completed with Guillaume Nery during their trip to Afghanistan.
- « Profondeur Absolue » a 9 minutes promotional video for his record to - 171m.
He also participates as a consultant to many conferences to share its experience and its method.
A new career is gradually opened up to him as a producer and actor in film related to scientific reports or trips ... He also wants to return to his first love: the harmonica (he was part of a group of blues during his studies), and especially to share his experience and passion ...
April 11, 2007, during a training session for the preparation of a new world record that had begun six months earlier, Loïc suffered a technical accident and dies by drowning.
Despite the research of the Comex and Henri Germain Delauze technical assistance and his team and in spite of the accident reconstruction to understand why, only a few questions and explanation beginnings remain...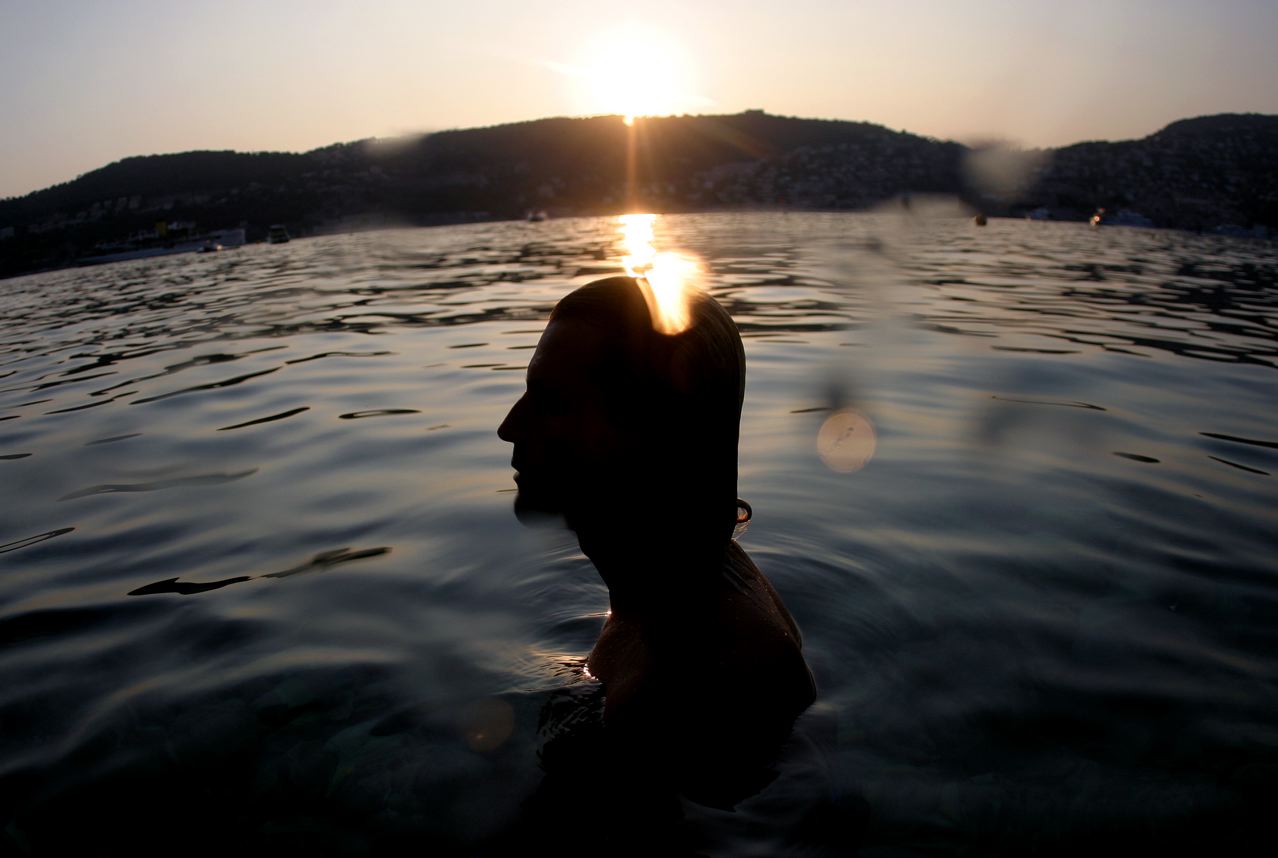 « When to stop? How to continue? Why? 200 m, me, another ... That's all the questions I have to answer regularly. The depth for me done research appears in the depths of the conscious and the unconscious. The research brought great all fears, memories, doubts and evolve to better answer this question I ask myself. It's a balance between toasting life at both ends and turn on his life. I realize that I do the opposite of what I wanted to do deep within me, embittered by the unrealization of my dreams.
I go to the extreme to find better balance. I believe not be the one to look for ... But the only risk you take, it's not having the guts to do it. The guts in our society to have the life we want to lead and not that which is inflicted...
The only risk I took it to get into this adventure rather than to finish my studies to get a life and an ordinary profession .... Since I was little I have always had inside me this aspiration without really knowing which way to access it. Finally 25 years ago, it took this form ... I feel myself perfectly and I think back to those feelings that I had as a child, not really accomplish in my life. I try to find that balance between my family and the quest for the depth in which they are present daily and essential support ...»
Loïc Leferme